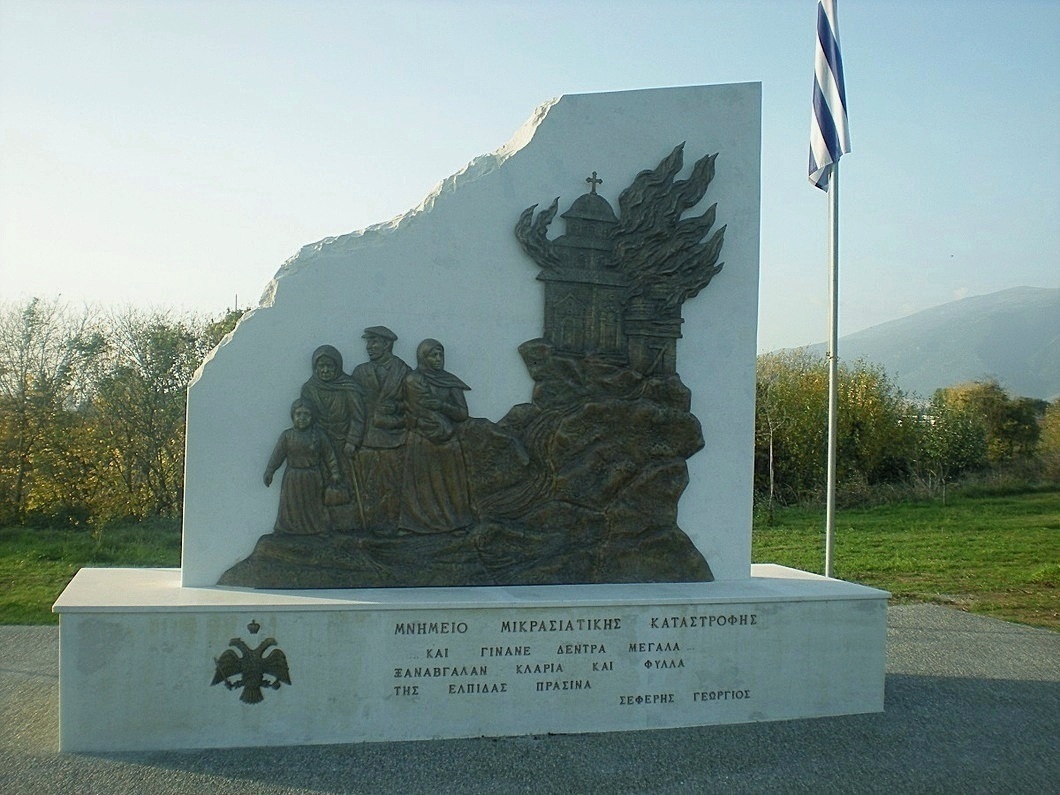 Neos Milotopos
Location
Neos Milotopos, Greece.
Designation
Memorial for the Greeks of Asia Minor.

Designation
Inscribed with a poem by Nobel Prize winning Greek poet George Seferis, who was born in Asia Minor. Neos Milotopos became home to a large number of Greek Genocide survivors from the region of Cappadocia in Asia Minor.
Inscription

Και γίνανε δέντρα μεγάλα
ξανάβγαλαν κλαριά και φύλλα
της ελπίδας πράσινα.
And they became big trees
they put out branches and leaves
of green hope again.

Photo Source
mikrasiatwn.wordpress.com