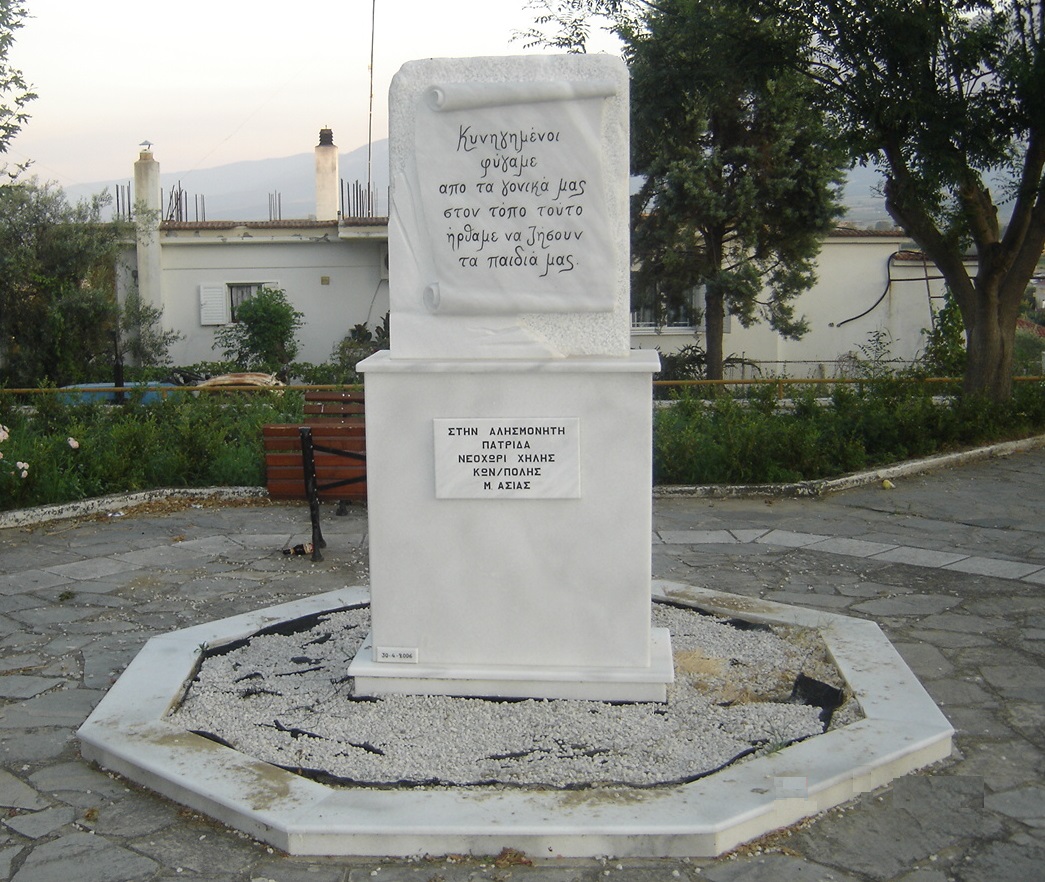 Kondariotissa
Location
Kondariotissa, Pieria region in Greece.
Designation
The Greeks of Neohori Khilis (Gr: Νεοχώρι Χηλής), today Yeniköy in the Şile district of Constantinople (today Istanbul).
Inscription: We were hunted from our parental lands, to this place we came, so that our children can live. In memory of an unforgettable homeland: Neohori Chilis, Constantinople, Asia Minor.