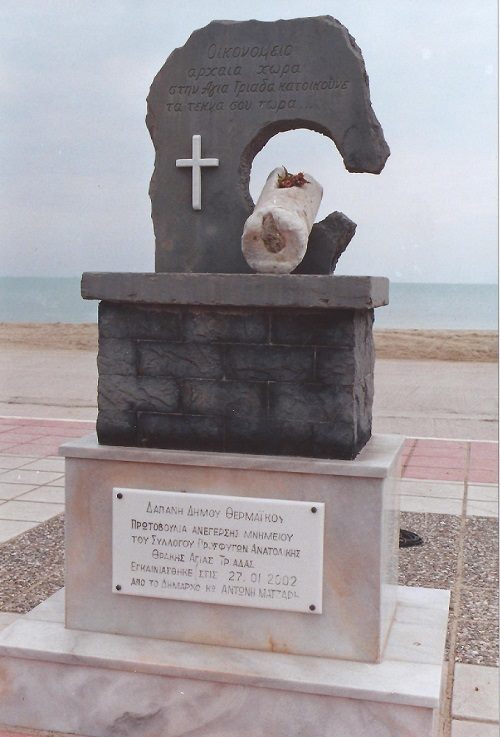 Agia Triada
Location
Agia Triada, Greece.
Designation
Dedicated to the victims of the Economio massacre which occurred on the 25th of January 1913. Economio (today Kumburgaz) is located in Eastern Thrace. The cylindrical column at the center of the monument was taken from the Dormition of the Mother of God (Κοιμήσεως της Θεοτόκου) church at Economio which has since been demolished.
Inscription
"Economio - ancient homeland - in Agia Triada your children now live."
Erected
January 2002.
Photo
Eastern Thrace Refugee Society Agia Triada (Σύλλογος Προσφύγων Ανατολικής Θράκης Αγίας Τριάδας).