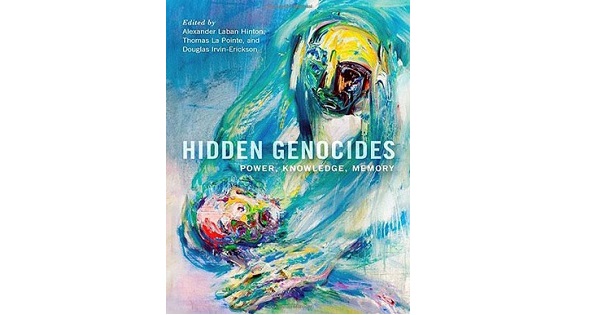 HIDDEN GENOCIDES
POWER, KNOWLEDGE, MEMORY.
Edited by: Thomas La Pointe, Douglas Irvin-Erickson, Thomas La Pointe.
Available at Amazon

Why are some genocides prominently remembered while others are ignored, hidden, or denied? Consider the Turkish campaign denying the Armenian genocide, followed by the Armenian movement to recognize the violence. Similar movements are building to acknowledge other genocides that have long remained out of sight in the media, such as those against the Circassians, Greeks, Assyrians, the indigenous peoples in the Americas and Australia, and the violence that was the precursor to and the aftermath of the Holocaust.


Contributors: Daniel Feierstein, Donna-Lee Frieze, Krista Hegburg, Alexander Laban Hinton, Adam Jones, A. Dirk Moses, Chris M. Nunpa, Walter Richmond, Hannibal Travis, and Elisa von Joeden-Forgey
Part 2. [9] Constructing the "Armenian Genocide": How Scholars Unremembered the Assyrian and Greek Genocides in the Ottoman Empire, by Hannibal Travis.