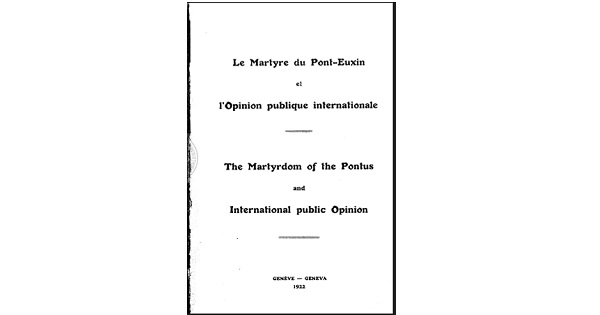 THE MARTYRDOM OF THE PONTUS AND INTERNATIONAL PUBLIC OPINION
Le Martyre du Pont-Euxin et l' Opinion publique internationale
J. Delfino, Geneva 1922.
Download (Source: The University of Crete)

It is conceded that the Turks - as they justly claim - have the right to their own existence, this does not entitle them to refuse this very right to the populations which live in their neighborhood or under their domination. And we would never countenance certain transactions which would make it possible for unbridled Moslem fanaticism to destroy whole populations, as was the case during the war, under the direction of Talaat Pasha. - Albert Wuarin.