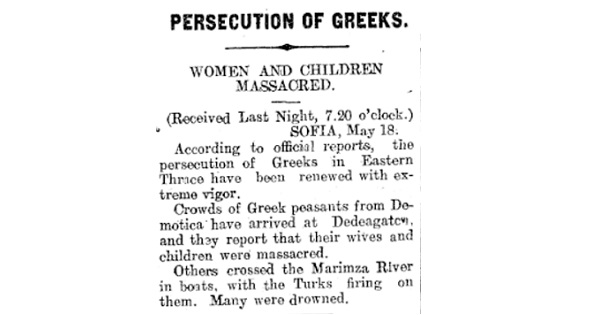 PERSECUTION OF GREEKS
WOMEN AND CHILDREN MASSACRED

Wairarapa Age,
19 May 1914, p5.


(Received Last Night, 7.20 o'clock.)
SOFIA, May 18.
According to official reports, the
persecution of Greeks in Eastern
Thrace have been renewed with ex-
treme vigor.
Crowds of Greek peasants from De-
motica have arrived at Dedeagatch,
and they report that their wives and
children were massacred.
Others crossed the Marimza River
in boats, with Turks firing on
them. Many were drowned.
---
The National Library of New Zealand