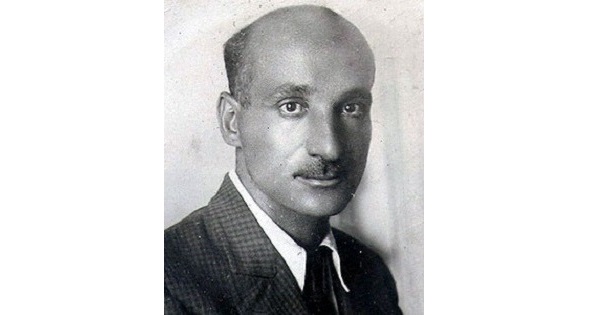 Kostas Faltaits (1891-1944) was a renowned Greek journalist who worked for a number of major Athenian newspapers. He was a descendant of the old aristocratic family of Faltayis whose roots extend beyond the Byzantine era. He was born in Smyrna in 1891 and was raised on the island of Skyros. He studied Law and Philology at the University of Athens but in 1910 began his career in journalism.
Faltaits arrived at Smyrna in March 1921 as a war correspondent for the newspaper Embros. He followed the movement of the Hellenic Army during the Asia Minor campaign and his news reports kept the Greek public informed. At the same time, Faltaits gathered first-hand accounts from the survivors of the massacres of the Christian populations that took place in 1920 and 1921. In August 1921, he was injured during an air raid and he returned to Athens later that year.
Upon his return, Faltaits began compiling the eye witness testimonies he collected, and they were published later that year in Greek under the title These are the Turks: Narratives from the Massacres at Nicomedia. In 1922 and 1923, the book was also published in French and used by the Greek Ministry of Foreign Affairs during international summits concerning Greek-Turkish disputes.
In 2016, the English translation of his book of survivor testimonies was published with the title The Genocide of the Greeks in Turkey: Survivor Testimonies from the Nicomedia (Izmit) Massacres of 1920-1921 with a prologue by Tessa Hofmann.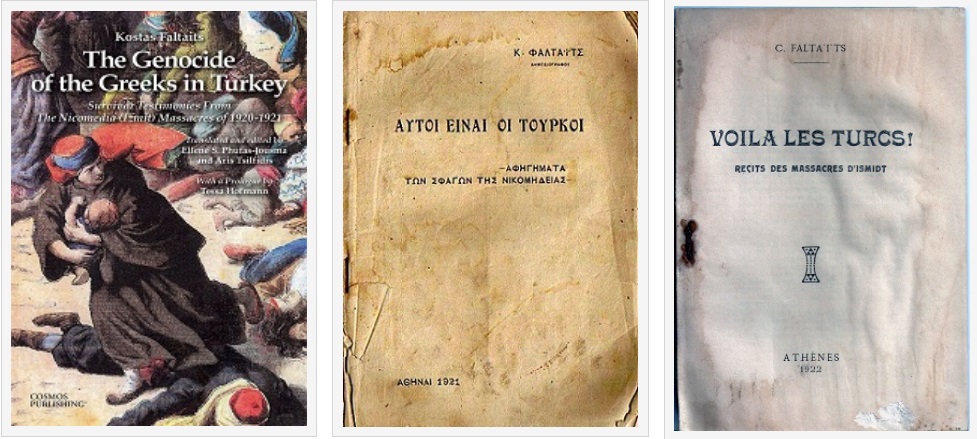 The front covers of his work on the testimonies from the Izmit Massacres. From left: English edition (2016), Greek edition (1921) and French edition (1922).