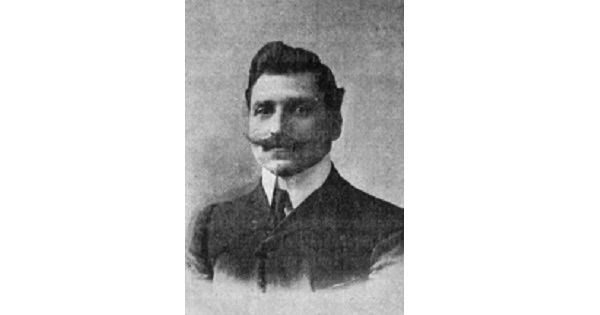 Dr. Mehmet Nazim (or Nazim Bey) was a physician who became a prominent senior official of the Committee of Union and Progress party which played a central role in the Greek Genocide. An article by general Chérif Pasha published in France in 1915 described Dr. Nazim as "a resolute supporter of the extermination of Christians in general and of Greeks in particular..." (Il est un partisan résolu de l'extermination des chrétiens en général et des Grecs en particulier...).
Nazim is said to have declared: "The Ottoman state must be exclusively Turkish. The presence of foreign elements is a pretext for European intervention. They should be forcibly Turkicized."
In May 1914 Dr. Nazim Bey toured through the country's provinces with the sole purpose of inciting an anti-Greek movement among the local populations. He believed that previous Ottoman politicians "had not been far-sighted enough to cleanse all the country they ruled of the Christian element." After the First World War, Nazim escaped to Germany. He was sentenced to death in absentia by Turkish Court Martial for his role in the genocide. Nazim returned to Turkey in 1926 and was arrested for an alleged assassination attempt on Mustapha Kemal. He was hanged in the same year.