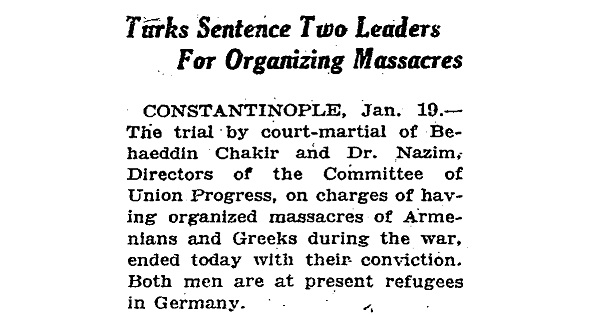 TURKS SENTENCE TWO LEADERS
FOR ORGANIZING MASSACRES

New York Times
Jan 21, 1920


CONSTANTINOPLE, Jan. 19.-
The trial by court-martial of Be-
haeddin Chakir and Dr. Nazim,
Directors of the Committee of
Union Progress, on charges of hav-
ing organized massacres of Arme-
nians and Greeks during the war,
ended today with their conviction.
Both men are at present refugees
in Germany.
Behaeddin Chakir was sentenced
to death, and Dr Nazim to fifteen
years' imprisonment at hard labour.


---