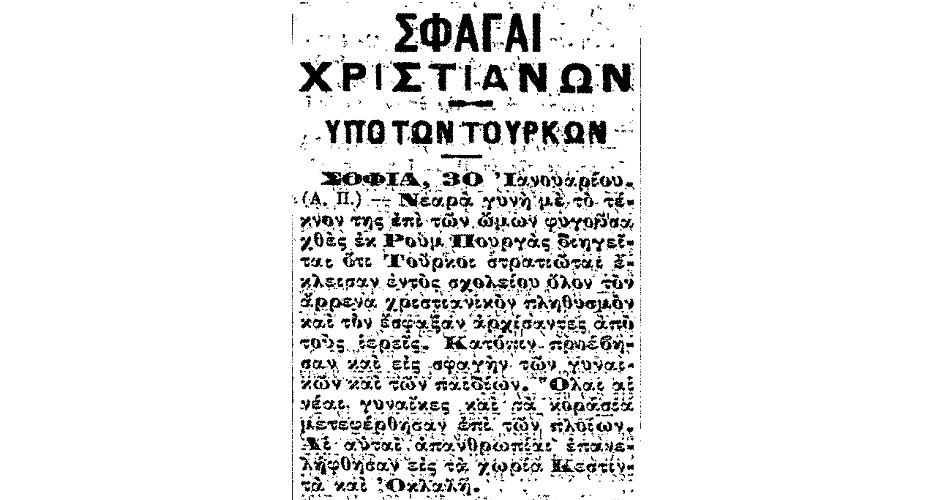 English translation of news piece below.
MASSACRE OF CHRISTIANS
BY THE TURKS
Scrip newspaper (Greece)..
January 31, 1913. p.4.
SOFIA, 30 January.
(A.P.) - A young female with a
child in her arms fleeing from
Rum Burgaz [Kumburgaz] yesterday
narrates how Turkish soldiers locked
all the male Christian population
in a school and massacred them
starting with the religious clergy.
They then proceeded to slaughter
the women and children. All the
young women and girls were
transfered to ships. These inhumane
acts were repeated in the villages
Kestinta and Oklali.