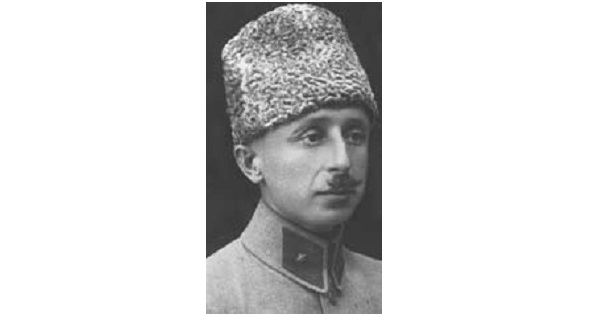 Rafet Pasha, otherwise known as Rafet Bey or Refet Bele, was a member of the Committee of Union and Progress.
On 26 November 1916, Rafet Bey informed Dr. Ernst von Kwiatkowski, the Austro-Hungarian Consul in Samsun: "We must at last do with the Greeks as we did with the Armenians..."1 Two days later on 28 November 1916, Rafet Bey returned and advised Kwiatkowski: "We must now finish with the Greeks. I sent today battalions to the outskirts to kill every Greek they pass on the road."2
Reports gathered by the Greek Legation at Constantinople in 1917, hold Rafet Pasha responsible for the arson and deportations in Samsun during 1916 and early 1917. In the reports, he is described as being "fanatic, passionate and to a high degree a hater of Greeks."3 The report goes on to say that he had "become the scourge of the country and the tyrant of Christians."4
The London Morning Post's special correspondent stationed in Constantinople on 5 December 1918 wrote:
Rafet Pasha, the late Governor of Bitlis, was sent to Samsoun with express orders to become a scourge to the Greeks. He did the work thoroughly. Over a hundred and fifty thousand were deported in this district and in Trebizond.
---
1. Wien Haus-, Hof- und Staatsarchiv, PA, XXXVIII, Karton 369, Konsulate 1916, Trapezunt, ZI. 44/pol., Kwiatkowski to Burian, Samsun (30.11.1916).
2. ibid.
3. Brown, Carroll N, and Ion, Theodore P. Persecution of the Greeks in Turkey since the beginning of the European War. Oxford University Press, 1918. p.50.
4. ibid.